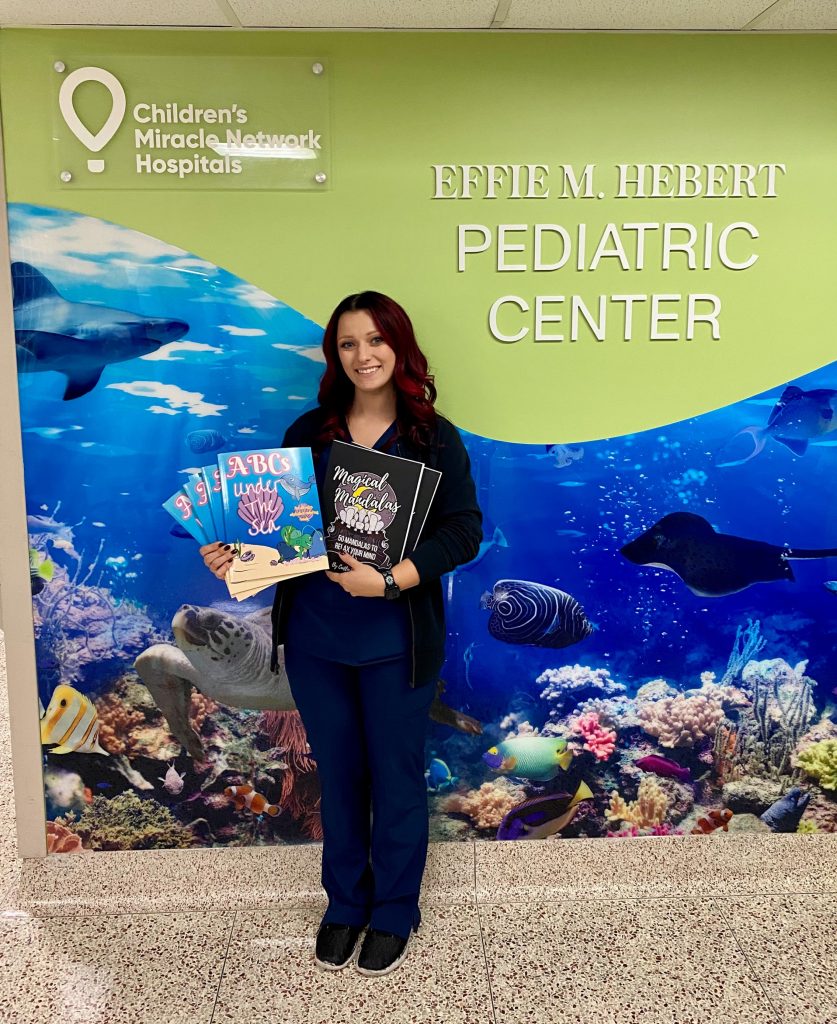 In a world filled with chaos and uncertainty, it's heartwarming to witness individuals who go above and beyond to make a positive impact on the lives of others. One such individual, Caitlin Good, a Registered Vascular Technologist at CHRISTUS St. Elizabeth Outpatient Pediatric Pavilion (OPP), is spreading kindness and joy in our pediatric unit, leaving a trail of smiles among young patients and their families.
Coloring Books for Compassion
Caitlin's journey of spreading joy began with a simple yet impactful idea – creating coloring books for the children at the pediatric unit. These coloring books weren't just ordinary ones; they were thoughtfully designed to captivate the imaginations of young minds and bring endless hours of creative joy. The pages are filled with enchanting illustrations, from whimsical animals to magical landscapes and everything in between.
But Caitlin's kindness didn't stop there. She took it a step further by generously donating these coloring books to the pediatric unit. These acts of generosity and compassion instantly brightened up the young patients' days, offering a temporary escape from the challenges they face.
A Bigger Impact on the Horizon
While Caitlin's coloring books have already made a significant impact, she's now taking her mission of spreading joy even further. Throughout the month of August, for every coloring book sold, Caitlin is donating $1 back to Children's Miracle Network (CMN). This initiative adds another layer of positivity to her already inspiring efforts. By purchasing a coloring book, you not only support Caitlin's compassionate endeavor but also contribute to a greater cause, helping CMN in its mission to provide critical medical care to children in need.
How Can You Get Involved?
If you're interested in joining Caitlin's mission and purchasing one of these enchanting coloring books, you can find them on Amazon through the link below:
ABCs Under the Sea: https://tinyurl.com/5n6mcez8
Magical Mandalas: https://tinyurl.com/75dj5jr9