Christmas Tree Contest 2023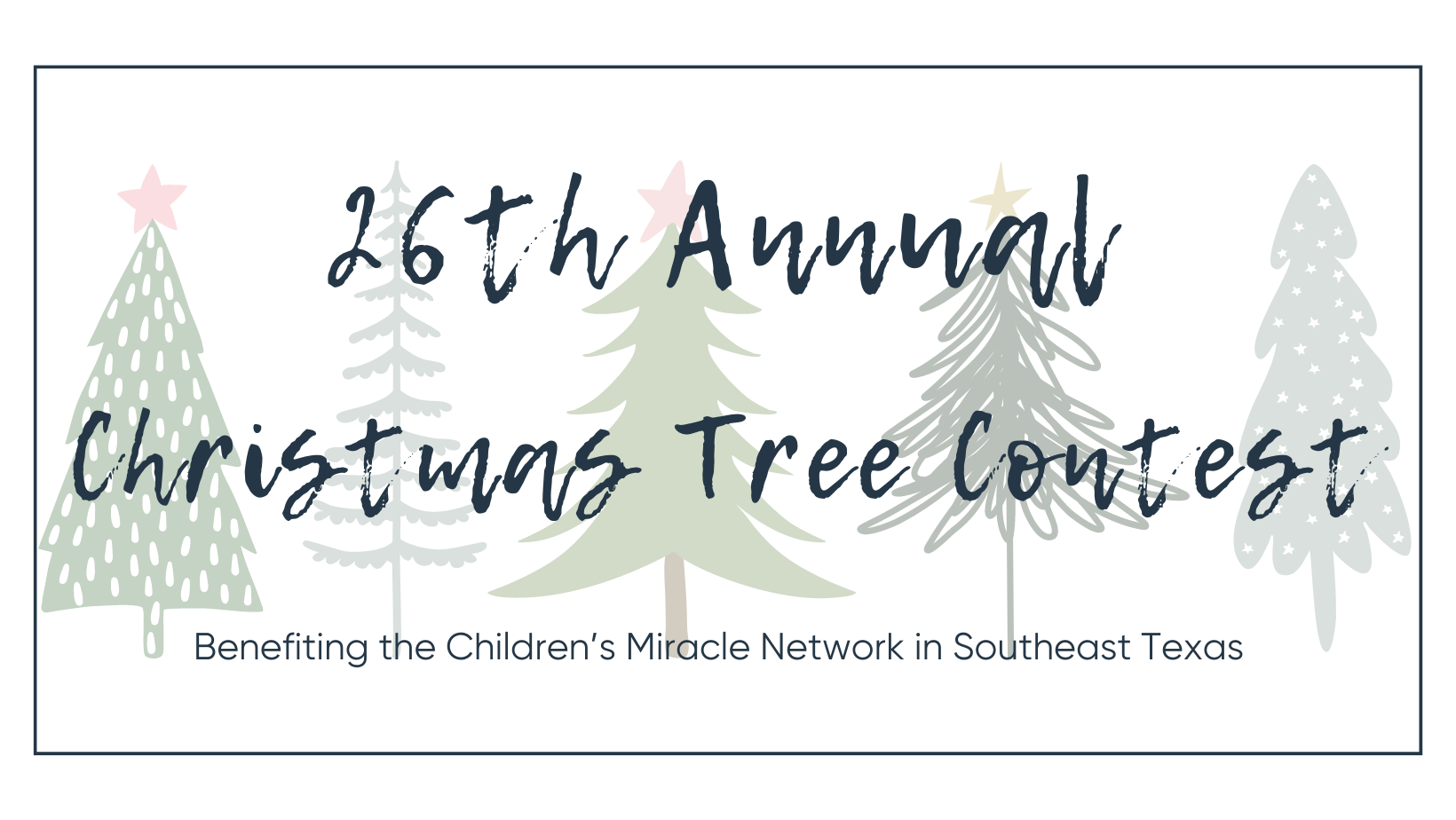 Make plans now & join the fun!!
Gather with your department or a group of friends to decorate a table top tree. Donate your decorated tree to our silent auction to help us raise money for Children's Miracle Network in Southeast Texas.
Awards will be given for Most Beautiful, CHRISTUS Spirit, Most Creative, and more!
Stop by while the trees are on display to cast your vote for Crowd Favorite.
Register by 5 p.m. on Tuesday, November 21, 2023.
You may begin setting up your trees Monday, November 27, 2023, between 2:00 – 4:00 p.m. Trees will be on display and open for bidding in the cafeteria starting at 9 am Tuesday, November 28th. The silent auction will close, and judging will begin at 2:00 p.m. on November 29th followed by the award ceremony.
All trees must be picked up by winning bidders before 4:00 p.m. on Wednesday, November 29th.
For questions contact Caralee Thompson:
(409) 236-7598/(409) 782-4495 cell
     caralee.thompson@christushealth.org